Calle 11 was recommended to me by a German fellow who met his girlfriend in Colombia two years ago. You will really need the pool once you arrive at the hostel since Santa Marta is steamy hot. I met the manager of the hostel somehow at the airport sharing a cab and ended up staying at the hostel for 3 nights as the place is super chilled. They actually played the burning man 2016 track which is one of my favourite.
They kindly left me their location to have some photo shoots and I got some amazing results ;)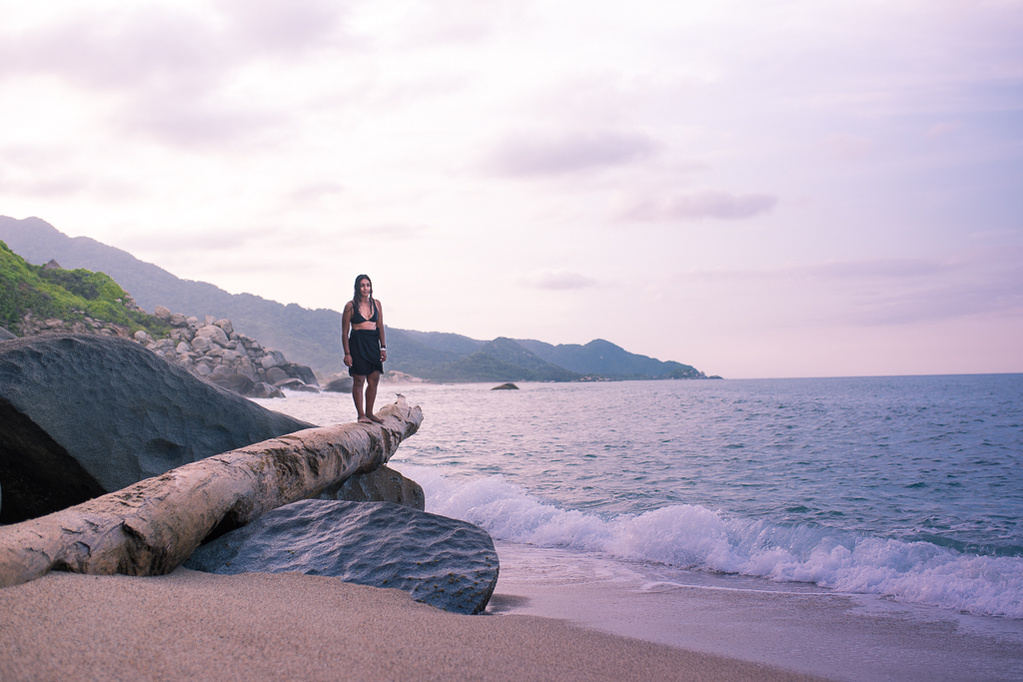 There I also met my travel buddies Amanda, Zack and Danica who I went with to Tayrona Park. Never having slept in a hammock, this seemed to be the thing there. But be aware that it does get cold in the night if you ever get the chance to sleep outside in Tayrona Park. This resulted in me freezing rather than sleeping. I did not really pack anything other than water and my camera gear, so clothes were not really included. Also be aware that Cabo San Juan might the most famous beach but definitely not the most beautiful, rather the most crowded. There are much more beautiful ones along the way to Cabo San Juan, so if you are not in a rush then take a swim at the other ones.

I got the boat to Taganga as I did not want to go all the way back in Tayrona Park - forward is my strategy ;)